A Culinary Invitation to the Islands
Get a real taste of the tropics with Island Fresh Organic Virgin Coconut Oil—no passport required. Creamy, flavorful and and just the way nature intended, our coconut oil will nourish your skin from the outside-in and inside-out, not to mention feeding your appetite.
What is Cold-Pressed Coconut Oil?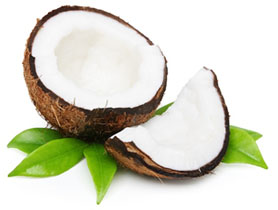 Don't be fooled by inferior oils out there. When it comes to taste, aroma and texture, our oil is simply the best. Island Fresh cold-presses fresh coconuts, keeping temperatures low and avoiding refinement methods. Here at Island Fresh, we have a strict NO REFINEMENT policy to ensure our coconut oil stands above the rest—and we know it does!